The Ultimate Guide to Living in Arlington, WA
Living in Arlington, Washington - Snohomish Community Guide from Mike Novak on Vimeo.
Halfway between Seattle and Vancouver B.C. lies the small, vibrant town of Arlington. It maintains that small-town, strong community feeling - just cruise down Olympic Avenue, Arlington's "main street", and you'll know what we mean. It's the perfect family community, nestled in the pines of the pacific northwest.
And although Arlington has that strong, small town community, its right in the middle of basically every activity that Washington has to offer. You'll be less than an hour from the busy night life and job opportunity of Seattle. The beautiful Cascades and Puget Sound will be your neighbors, and the world class skiing just a few hours north will make for some great powder days.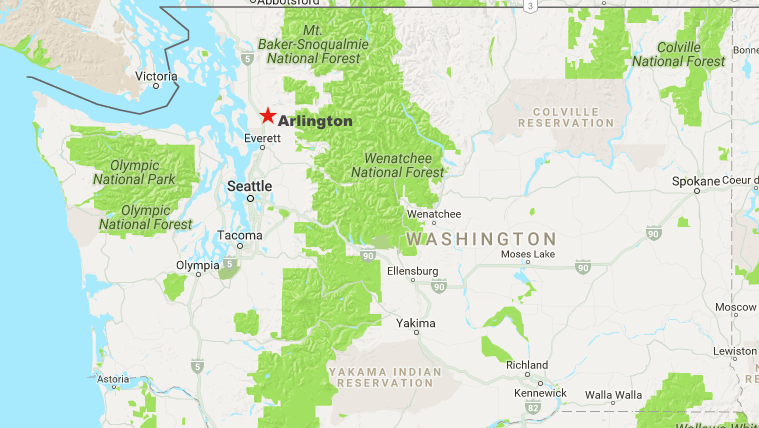 Arlington City Schools, Demographics, and Government
Wondering what the community's like in Arlington? Lets take a look at schools, demographics, and government.
Government
Arlington operates a mayor-council form of government. This means there's a mayor, who acts as the main political leader, and seven policy makers (from the council) who help guide his decisions and maintain checks and balances.
They are responsible for maintaining prime economic conditions, a strong community, commodities such as transportation, and more to make Arlington a great place to live.
You can visit the Arlington City website here for more information on city projects, events, announcements and information in general.
Schools/Education
There are three school districts in Arlington - the Arlington School District, Lakewood School District, and the private Arlington Christian School. You can see our real estate listings below to determine which school district (and subsequently, which school) your kids would pertain to in Arlington.
Demographics and Economy
Arlington had nearly 18,000 citizens as of the 2010 census. Ever since 1980, the city has grown immensely (by atleast 450%) due to suburbanization, or the movement from central urban areas to suburbs.
Historically, the main industries have been timber and agriculture, but it now participates in more of a service economy (meaning, more industrial/corporate type jobs that are created by being close to Seattle). Commutes into Seattle (which are done by 9% of the working population) Everett, and a handful of other cities are all plausible, with the average commute time being 30 minutes. There's also the Arlington Municipal Airport, which creates opportunities for aviation, as well as easy travel!
Attractions
Bet you've never been to a Kangaroo farm, right?
Arlington offers the most famous (and possibly only) Kangaroo farm in the United states, the Outback Kangaroo Farm.
Here are some other unique attractions in or near Arlington, WA:
As you'll notice, there's plenty to do and see - both for your family or for the lone adventurer. Not to mention, you'll be close to some very beautiful parts of the world that the Northwest is famous for. There's plenty of adventuring to do in the pines and mountains of the cascades to the north, and the energetic nightlife of Seattle to the south. You won't be bored, that's for sure.
Bars and Restaurants
Here are the top 5 restaurants in Arlington, according to Yelp:
And here are few of the best bars, too.
Cost of Living in Arlington
Of course, this is one of the main things you'll want to look at when moving to a new area. Research group bestplaces.net has a great database of living costs throughout the United States, so we've used quite a bit of their research in our analysis to compare Arlington to the rest of Washington state.
According to their index, 100 is the average cost of living throughout the entire United State. Washington, as a state, averages at 120.5. Arlington, given that it's a high-end community in the state, averages at 126.1.
So what goes into this index? There are 5 factors, also rated on a scale of 100:
Grocery - 107.9
Health - 129
Housing - 165
Utilities - 90
Transportation - 109
Miscellaneous - 105
Housing the biggest factor driving up the Arlington cost of living, at 65% higher than the national average. Of course, this is normal for the state - Washington home values are higher in general (at an index rating of 155) - but, this is definitely an area where you will want to save a good chunk of money by purchasing a home rather than renting. You'll get that value back (and more) once you sell.
Especially if you can get a good deal on some Arlington real estate!
Real Estate in Arlington, WA
We've been in love with the area for a while now, and spend our time sharing our love of beautiful Snohomish County.
If you think life seems good in Arlington, we agree! We'd love to help you become our neighbor.
We'll help you find the perfect home for you and your family, new construction, condo, townhome - you name it. If it's real estate for sale in Arlington, we know about it. We've compiled a list of homes for sale in Arlington, which you can check out below. If you would like more information on any of these Arlington homes for sale, just click the "Request More Information" button when viewing the details of that property. We can provide you with disclosures, past sales history, dates and prices of homes recently sold nearby, and more.
And, if you haven't already, be sure to register for a free account so that you can receive email alerts whenever new Arlington homes go up for sale on the market.
We hope this guide has been useful and feel free to reach out to us with any questions about Arlington!