Buying a Historic Home in Everett
Posted by Mike Novak on Saturday, August 26, 2023 at 10:43:36 AM
By Mike Novak / August 26, 2023
Comment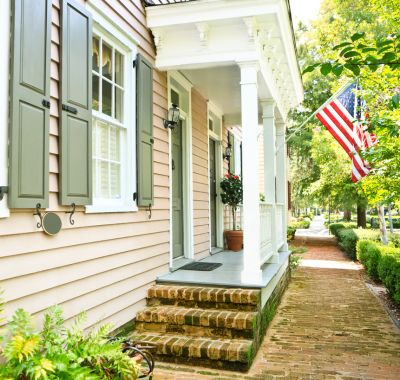 Everett is known for it's charming historic downtown area, and is a wonderful place to live. As it has developed, residents of Everett can choose from a variety of housing styles, including new construction homes as well as home with a rich history.
In the late 19th century, the development of Everett began as a result of economic activities in the Puget Sound region. The city was founded in 1890 by a group of investors led by Henry Hewitt, Jr. and Charles L. Colby. Everett's strategic location along the shores of Port Gardner Bay made it a natural choice for a deepwater port. The investors aimed to create a major industrial and transportation hub in the Pacific Northwest.
Many beautiful homes remain a part of modern-day Everett and provide a beautiful image of the city's history. Some residents choose to honor the history of the town by caring for some of the historic homes that have been a part of the community for over a century.
Famous Historic Homes in Everett
Everett is home to several historic homes and buildings that reflect the city's rich history and architectural heritage. While it may not be as well-known for its historic homes as some other cities, Everett does have a few notable examples.
Rucker Mansion
One of the most iconic historic homes in Everett is the Rucker Mansion, also known as the "Rucker House." It was built in 1905 for one of the city's founding families, the Ruckers. The mansion is a fine example of Colonial Revival architecture and is listed on the National Register of Historic Places. It now serves as a bed and breakfast, allowing visitors to experience the charm and history of the home.
Hewitt Avenue Historic District
While not a single historic home, the Hewitt Avenue Historic District in downtown Everett encompasses several historic buildings and homes. The district features a mix of architectural styles, including Victorian, Art Deco, and more. It's a great place for a stroll to admire the historic character of the city.
Cady Homes
The Cady Homes, also known as the Norton-Grand Historic District, consists of a group of Queen Anne-style houses built in the late 19th century. These homes are notable for their ornate architectural details and are part of Everett's effort to preserve its historic heritage.
Monroe House
The Monroe House, built in 1891, is another historic home in Everett. This Queen Anne-style residence is recognized for its distinctive turret and decorative elements. It's a private residence, so it's not typically open to the public, but it's a noteworthy example of historic architecture in the city.
Owning a Historic Home in Everett
Do you dream of owning a historic home in Everett? While some of the more famous homes are unlikely to come on the market, we can help you find a beautiful home with a rich history in Everett.
If you're interested in owning one of these homes, there are some things to keep in mind. In an effort to preserve the history of Everett, there are local regulations for those who buy a historic home, including how the home can be altered and renovated.
Many of the historic homes in Everett display Colonial Revival architecture and owners are expected to preserve this aesthetic for the community. If you are considering a purchase of a historic Everett home, keep in mind that the best fit for these homes are owners who are enthusiastic about preserving a piece of history and not making major alterations.
If you would like to know more about the historic home market in Everett, we are here to help. Contact us any time.