Things to Do in Everett
Posted by Mike Novak on Sunday, September 3, 2023 at 2:35:40 PM
By Mike Novak / September 3, 2023
Comment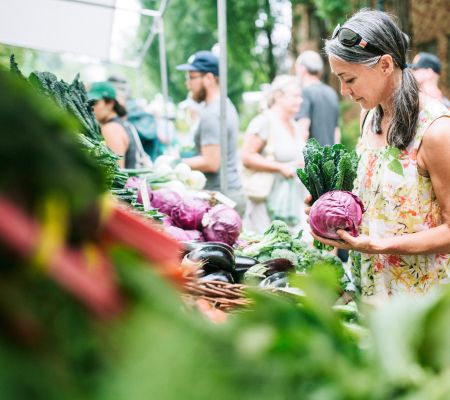 Located in Snohomish County, Everett is situated along the Puget Sound and is conveniently close to Seattle. It offers a range of activities and attractions for residents to enjoy. If you are wondering if moving to Everett will be the right fit for you, plan a house hunting trip and check out these fun things to do in town.
Imagine Children's Museum
Everett is a family friendly city with plenty to do for all ages. If you have young children in your home, take a visit to the Imagine Children's Museum.
A great place for families, this interactive museum offers hands-on exhibits and activities for kids of all ages. It's both educational and fun.
Naval Station Everett
Take a guided tour of the U.S. Navy's homeport in the Pacific Northwest, Naval Station Everett. Visitors can learn about naval operations and the ships stationed there. It is located on Everett's waterfront on the northeastern edge of Puget Sound in a beautifully scenic spot.
Boeing Future of Flight
The Boeing Assembly Plant in Everett is one of the largest buildings in the world. In addition to being a top employer in the area, it's an exciting place to visit. Tours are temporarily closed at the plant, but you can also visit the Boeing Future of Flight at Snohomish County Airport, one of Washington's premier aerospace attractions.
Schack Art Center
The Schack Art Center is dedicated to promoting and supporting the arts in the Everett area. You can explore art exhibitions, take art classes, and watch artists at work in their studios.
Jetty Island
Located just off the coast of Everett, Jetty Island is a great spot for outdoor activities. You can take a ferry to the island and enjoy hiking, swimming, kiteboarding, and picnicking on the sandy beaches.
Historic Downtown Everett
Take a stroll through downtown Everett to appreciate its historic architecture and vibrant arts scene. You'll find art galleries, theaters, shops, and restaurants to explore.
If you'd like to learn more about living in a historic home in Everett, check out this post.
Evergreen Arboretum and Gardens
Evergreen is a 3 and a half acre arboretum in beautiful American Legion Memorial Park. This peaceful oasis features a variety of gardens, including a Japanese garden, a rock garden, and a wetland habitat. It's a lovely place for a leisurely walk and birdwatching.
Marina Village
Located along the waterfront, Marina Village offers dining, shopping, and scenic views of the marina. You can enjoy waterfront restaurants and browse boutique shops. This is a great place to explore your new city and enjoy a meal on the water.
Everett Farmers Market
Running from May to October, the Everett Farmers Market is a great place to shop for fresh, local produce, artisan goods, and enjoy live music and food vendors.
Everett Performing Arts Center
Everett Performing Arts Center has been a hub for entertainment since 1979, offering a cozy theater space with a convenient location. Check the schedule for performances at this venue, which hosts concerts, theatrical productions, and other cultural events.
Outdoor Recreation
The PNW is known for outdoor reaction, and Everett is no exception. Everett and its surrounding areas provide ample opportunities for outdoor enthusiasts. You can go hiking in nearby nature reserves like the Lord Hill Regional Park or enjoy boating and fishing on the Puget Sound.
To learn more about homes for sale in Everett, contact us any time.