Why Do People Love Living in Snohomish County?
Posted by Mike Novak on Friday, September 29, 2023 at 9:53:55 PM
By Mike Novak / September 29, 2023
Comment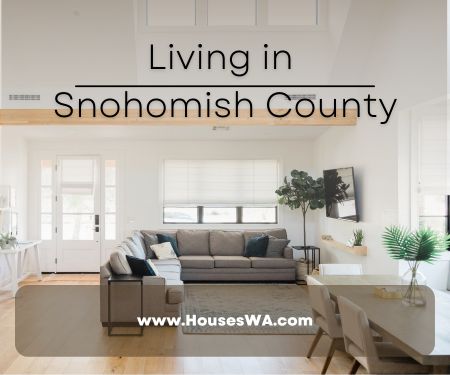 Living in Snohomish County offers residents a unique blend of natural beauty, outdoor recreation, thriving communities, and access to the vibrant cultural scene of the Pacific Northwest. Seattle and the surrounding area has been drawing transplants for decades now, with continued growth and development in the area that doesn't seem to be slowing down.
What is it that draws so many people to move here and stay? These are just some of the reasons people love living in Snohomish County.
Scenic Beauty
Snohomish County is renowned for its picturesque landscapes. Residents can enjoy stunning views of the Cascade Mountains, lush forests, and Puget Sound. The county's natural beauty is a major draw for outdoor enthusiasts and nature lovers. It can also be a refreshing change from your current setting if you are living in a different climate or an urban environment.
Outdoor Recreation
With its diverse terrain, Snohomish County provides abundant opportunities for outdoor activities. Residents can explore numerous parks, hiking trails, and recreational areas. Whether you enjoy hiking, skiing, fishing, or kayaking, there's something for everyone in the great outdoors.
Local Economy
The county's economy is dynamic and diversified, with significant contributions from industries like aerospace, technology, healthcare, and manufacturing. Job opportunities are available in various sectors, making it an attractive place for professionals and job seekers.
Snohomish County's location just north of Seattle provides convenient access to the city's job opportunities, cultural attractions, and world-class healthcare facilities, further strengthening to local economy.
Diversity and Culture
This is a region that is diverse and welcoming. Snohomish County offers a wide array of communities, from bustling urban areas like Everett to charming small towns like Snohomish and Edmonds. Each community has its unique character and amenities, catering to a variety of lifestyles.
The county boasts a vibrant cultural scene with theaters, art galleries, music venues, and cultural festivals. Residents have access to a wide range of cultural experiences, from live performances to art exhibitions.
Foodies will appreciate the diverse culinary scene in the county. From fresh seafood to international cuisine, there are plenty of dining options to explore, not to mention the amazing variety of coffee shops to try.
Education
Snohomish County is home to a range of excellent public and private schools, offering quality education for students of all ages. Additionally, higher education institutions, including Edmonds College, provide opportunities for lifelong learning and skill development.
Whether you have kids, are considering starting a family in the future, or want to get a degree, Snohomish County is full of opportunity.
Historic Charm
Many communities in the county feature historic districts with charming architecture and a rich sense of history. These areas offer a unique blend of nostalgia and modern amenities.
If you are looking for a home with obvious character and years of history, consider some of the historic homes in Everett. These gorgeous properties have been preserved to display the heritage of this town's fascinating past.
PNW Lifestyle
Living in Snohomish County often means embracing the Pacific Northwest lifestyle. Residents tend to adopt a laid-back, environmentally conscious, and outdoor-oriented way of life.
For many people, it is this lifestyle that is so appealing, especially as a change from a more fast paced or urban environment. The PNW lifestyle in Snohomish County provides an attractive combination of laid back small towns with the entertainment and convenience of Seattle at the heart of it.
Interested in learning more about homes for sale in Snohomish County? We would love to help you find the home that is right for you, so contact us any time.