The Ultimate Guide to Living in Bothell, WA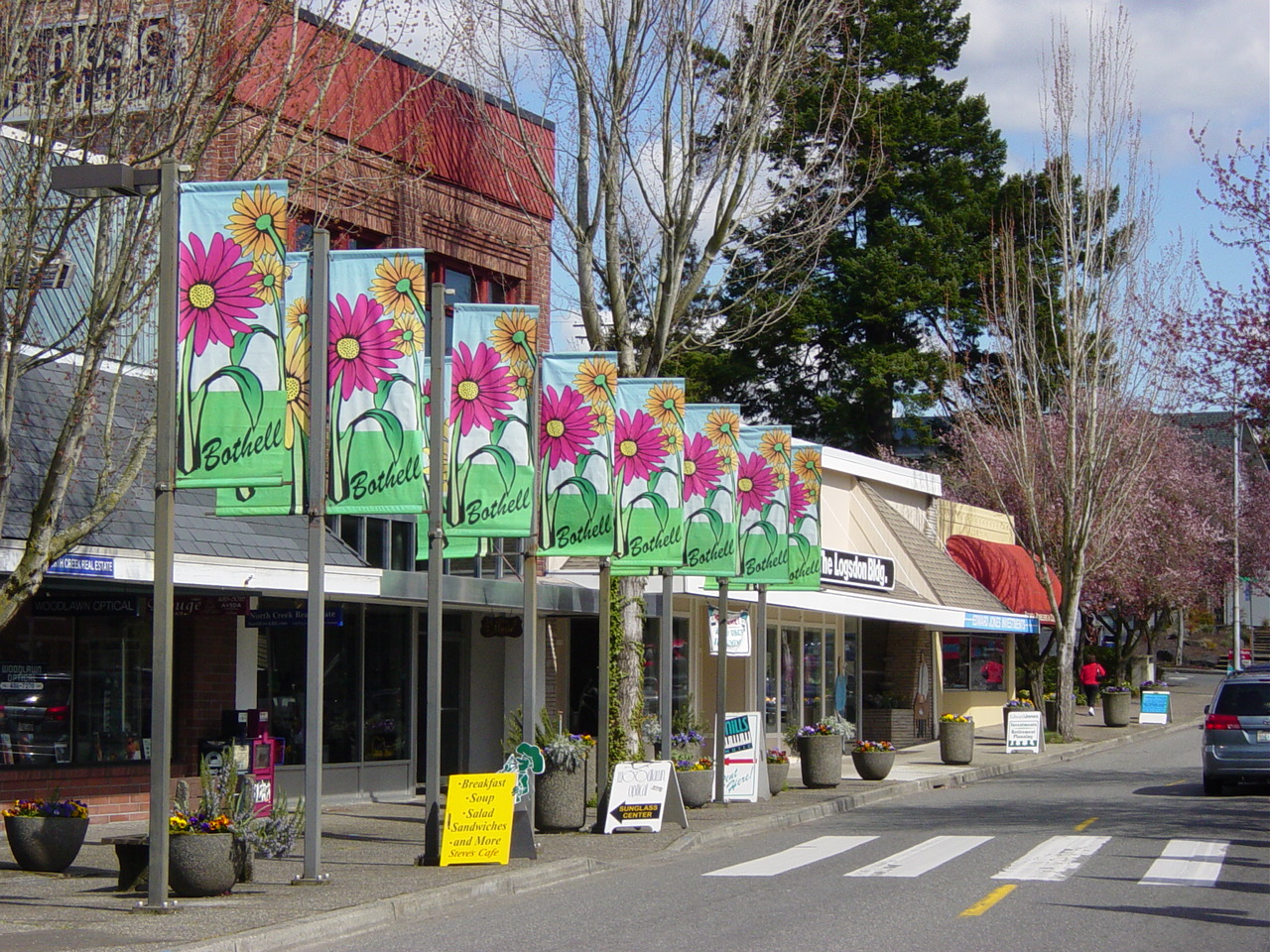 Bothell is a city in Washington that rests right on the banks of the Sammamish River, just north of Seattle and east of the famous Puget Sound bay. It's part of the Seattle metropolitan area, making both the big city's vibrant nightlife and a calm, family friendly environment easily accessible. Bothell will also be the perfect staging ground for the adventurous type - the Cascade Mountains will be your neighbor, and you'll have plenty of options for trails, hikes, and outdoor sporting. Not to mention, there's world class skiing just a few hours north, crossing the Canadian border.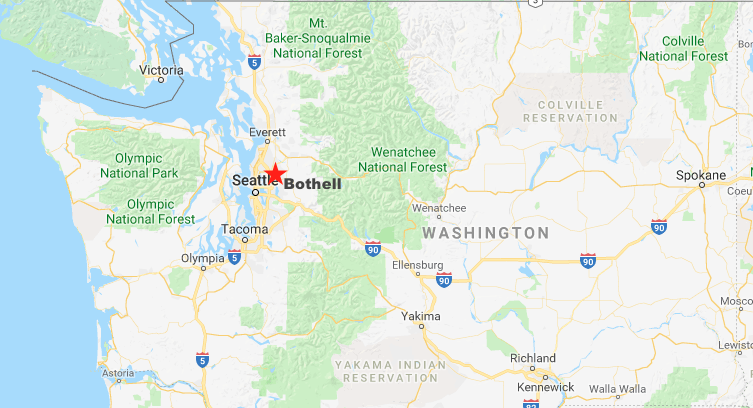 Let's take a look at what it's like to live in Bothell, WA!
Bothell City Schools, Demographics, and Government
Wondering what the community's like in Bothell? Let's take a look at schools, demographics, and government.
Government
Bothell runs a typical mayor-council government structure. This means there's a mayor, who acts as the main political leader, and a group of policy makers (from the council) who help guide his decisions and maintain checks and balances.
They are responsible for maintaining prime economic conditions, a strong community, commodities such as transportation, and more to make Bothell a great place to live.
For more information on Bothell government, current events, and news, check out the Bothell City website here.
Schools/Education in Bothell
School districts are a big determining factor for families interesting in living in Bothell, WA. Here, are two main school districts in Bothell - the Northshore School District and the Edmonds School District. To find out which one your family would pertain to, take a look at our real estate listings below - each property provides that information. Bothell is also home to two college universities, Cascadia College and the University of Washington Bothell.
Bothell Demographics and Economy
Bothell was settled by immigrants in the late 1800's. It's convenient location by the river made it a high-traffic spot for logging, which made that it's prime industry. Once Lake Washington was lowered, the main industry changed to farming. Of course, the city has grown immensely since then, and now is more urbanized and commerical. The 2010 census accounted for 33,505 residents in Bothell however, that number is expected to have grown to over 42,000 by now.
The government made a $150 million investment in 2010 to invest in city infrastructure, attracting businesses to new districts in Canyon Park and North Creek. This further promoted the growth of Bothell, and the new city is fully urbanized and growth centered, with the majority of workers taking advantage of great economic opportunities both inside and outside of the city. The city is home to many biotech, engineering, and software companies, and ranks #78 out of 614 areas in Washington for per-capita income - making it one of the more prosperous and high-end cities in the state.
Best Attractions in Bothell
There's plenty things to do in Bothell. If you're the adventurous type, you'll be right next to the Cascade mountains (which are an attraction of themselve). You'll also be close enough for a short trip to the coast or to Seattle's waterfront, or into the famous downtown area and markets. Here are a few of the most enjoyed attractions in and around Bothell.
Of course, these are just a few of the things you can find inside of Bothell. You'll have access to everything around it, as well as other exciting lifestyle attractions.
And be sure to visit a locally ran page for more info on things to do in Bothell, http://www.explorebothell.com.
Bothell, WA Bars and Restaurants
Here's a list of the most popular and highly rated restaurants in Bothell:
And here are few of the best bars, too.
Beardslee Public House is all about local craft and classic brewery. Good food, too!

Revolve True Food & Wine Bar. It shouldn't be a secret that this area of Washington has some of the greatest wine around. Revolve keeps the trend going.

McMenamins renovated one of Bothells first schools into what we all sometimes wished school would have been - a great place to get your friends and family together and celebrate with a few beers.
Cost of Living in Bothell, WA
Of course, this is one of the main things you'll want to look at when moving to a new area. Research group bestplaces.net has a great database of living costs throughout the United States, so we've used quite a bit of their research in our analysis to compare Bothell to the rest of Washington state.
According to their index, 100 is the average cost of living throughout the entire United State. Washington, as a state, averages at 120.5. Bothell, is definitely a high-end community in the state, at an average cost of living index of 154.8
So what goes into this index? There are 5 factors, also rated with the national average being 100:
Grocery - 110.2

Health - 116

Housing - 247

Utilities - 94

Transportation - 113

Miscellaneous - 113
So Washington home prices in general are higher than the national average, but Bothell is way up there at 247. Other than that? The cost of living really isn't that bad, especially for Washington.
Simply put, Bothell is a great place to live, but you'll definitely want to purchase a home rather than rent. You'll get the money back when you sell because of the high growth rate of the community - especially if you can get a great deal on Bothell real estate!
Real Estate in Bothell, WA
You might be able to tell, but we've been in love with the area for a while. Now, we spend our time sharing our love of beautiful Snohomish County.
If you think life seems good in Bothell, we can confirm that it is! We'd love to help you become our neighbor.
We'll help you find the perfect home for you and your family, new construction, condo, townhome - you name it. If there's real estate for sale in Bothell, we know about it. We've compiled a list of homes for sale in Bothell, which you can check out below. If you would like more information on any of these Bothell homes for sale, just click the "Request More Information" button when viewing the details of that property. We can provide you with disclosures, past sales history, dates and prices of homes recently sold nearby, and more.
In order to keep up on the market, be sure to register for a free account. We'll set up cutsom notifications for you based on your preferences and what you're looking for.
Please, feel free to reach out to us with any of your questions on living in Bothell, WA. We know the area and we're here to help!
Coming Soon: Bothell Video
We're in the process of creating videos for each of the Snohomish County communities. For now, check out our youtube channel with market reports and tips for buyers/sellers.
$1,221,998
Med. List Price