The Ultimate Guide to Living in Everett, WA
Real Estate in Everett Washington
Nestled along the Port Gardener Peninsula, Everett is not only the home to such names as Kenny Loggins and Glenn Beck, but also the second-largest marina on the west coast. With beautiful views of the Puget Sound and the beauty of the performing arts culture, we'll talk about the culture of higher education as well as the incredible local school districts. We'll explore incredible places to grab a bite to eat, local government, community, and cost of living. Luckily, we have the inside scoop on Everett, so we're here to answer all your questions. If you have any additional questions or would like a tour of the town, please reach out below. We want nothing more than to help you figure out if Everett is the place for you.
Start Searching All Everett Real Estate or Read On Below the Listings to Learn more about living in Everett Washington
Living in Everett Washington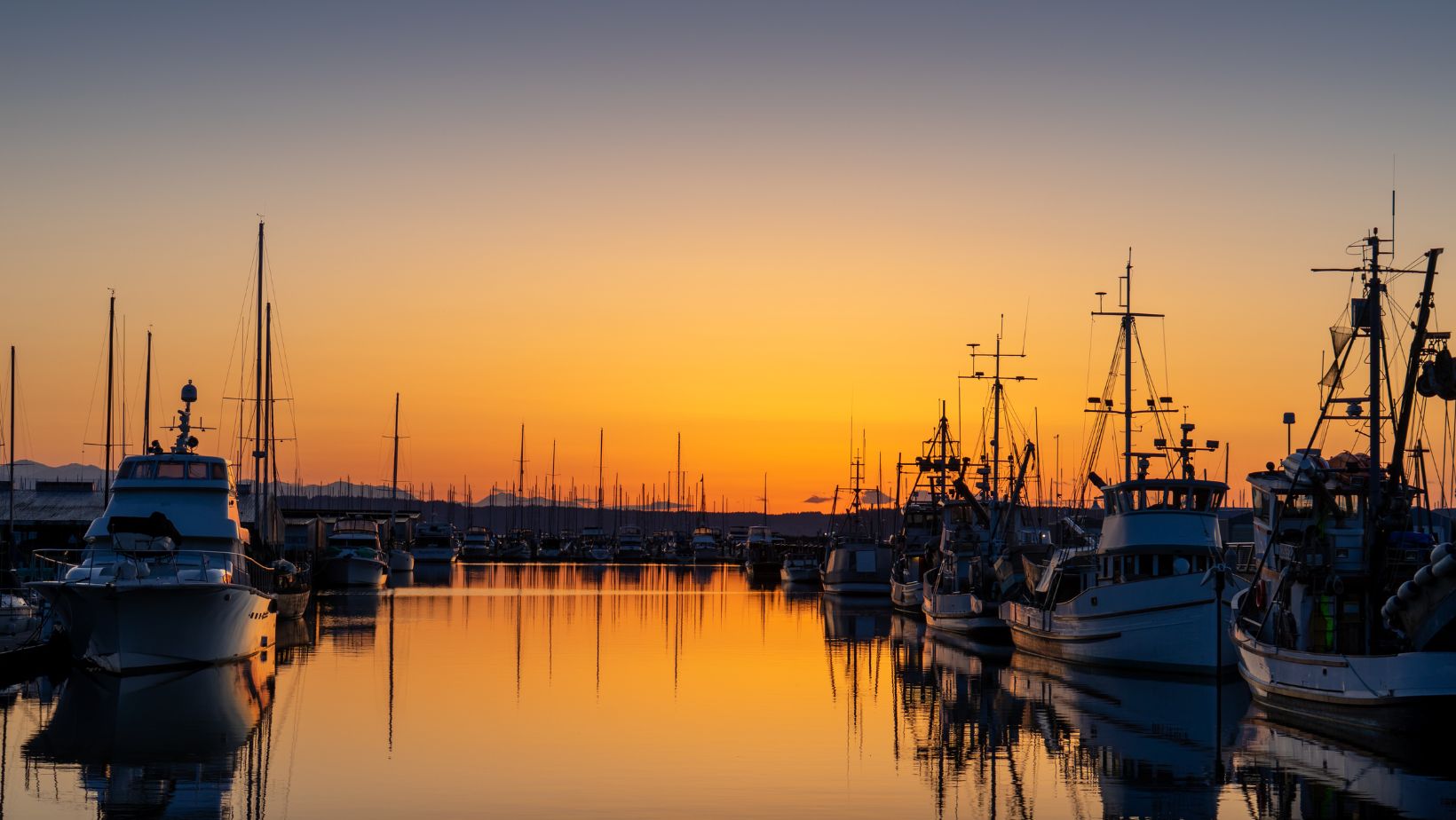 Welcome to Everett, Washington, a hidden gem nestled in the heart of the Pacific Northwest. Living in Everett offers a unique and enchanting experience, where the stunning natural beauty of the area meets the vibrant community spirit. Situated on the shores of Puget Sound, this charming city boasts picturesque views of the Cascade Mountains and easy access to a multitude of outdoor recreational activities.
One of the highlights of living in Everett is its close proximity to nature. With over 40 parks and open spaces, residents can immerse themselves in the breathtaking landscapes that surround them. From exploring the tranquil trails of Forest Park to enjoying a leisurely stroll along the waterfront at Jetty Island, there are endless opportunities to connect with nature. The iconic Snohomish River also meanders through the city, providing residents with a scenic backdrop for fishing, boating, and wildlife viewing.
Beyond its natural beauty, Everett has a thriving arts and culture scene that truly enriches the lives of its residents. The city is home to numerous theaters, art galleries, and museums, where local artists and performers showcase their talent. The Schack Art Center, for example, offers a dynamic space for exhibitions, workshops, and community events. Additionally, Everett hosts annual festivals and cultural celebrations, such as the Sorticulture Garden Arts Festival and the Fresh Paint Festival of Artists, allowing residents to immerse themselves in the creative spirit of the city.
Living in Everett, Washington offers a harmonious blend of stunning natural landscapes and a vibrant community atmosphere. With its proximity to the breathtaking beauty of Puget Sound and the Cascade Mountains, residents can easily indulge in outdoor adventures year-round. The city's commitment to arts and culture ensures a lively and enriching lifestyle, with opportunities to explore local talent and immerse oneself in creative pursuits. Whether you're seeking a peaceful retreat or an active and engaging community, Everett has something to offer everyone.
What do Locals Think About Living in Everett?
"The close proximity to Seattle and all the wonderful things. For example, my area is super close to some of the big retailers and most are walking distance. Easy to get around and if you don't drive you don't have to worry because there is lots of public transportation available."

"Beautiful city full of wonderful shops and scenic views. Headquarters of Funko! is in the downtown area, a must visit location. People are friendly and helpful. A wonderful place to live." - Niche.com
Everett City Schools, Demographics, and Government
Let us first take a little closer look at the Everett community.
Schools/Education
Everett is covered by two school districts: The Everett School District and the Mukilteo School District. Both are known for offering above average educational opportunities. They contain great high schools such as Sequoia and Archbishop Murphy. Everett and Mukilteo school districts are both renowned for their student success and are a large draw for young families looking for productive schooling for their children.
Government
Like its neighboring city Mukilteo, Everett also operates a mayor-council form of government. This means there's a mayor, who acts as the main political leader, and seven policy makers (from the council) who help guide his decisions and maintain checks and balances.
They are responsible for maintaining prime economic conditions, a strong community, commodities such as transportation, and more to make Everett a great place to live.
You can visit the city website here for more information on city projects, events, announcements and information in general.
Population and Economy
As of 2016, the total population of Everett stands at 106,580 up 2,500 from the year previous.That was measured as the 9th largest population jump which speaks levels to the draw of oceanfront property along the Puget Sound. Population has been increasing steadily through 2010, boosting economy for household income to $48,562 per year also pushing future job growth to 38.43%. (To find out more about economic growth and predictions, follow this link to Best Places which ranks cities according to their demographics.)
Things To Do in Everett
The city's prime location between the sea and mountains means there's a variety of things to do. If you've ever wanted to submerge yourself in the local culture of performing arts, feel free to wander over to the Village Theatre and learn more about the culture. But here are some activities and attractions we suggest for you to enjoy.
Restaurants and Bars
Since we all know everybody loves food, here are our top five restaurants in Everett:
And here are a few of our favorite bars:
Cost of Living in Everett
This is an important question we get from our clients all the time: what's the cost of living in Everett? How does it compare to the rest of Washington? Take a look at some stats from the bestplaces.net database.
According to their index, 100 is the average cost of living throughout the entire United State. Everett comes in slightly above average at 123.3
So what goes into this index? There are 5 factors, also rated on a scale of 100:
Grocery: 107.9
Health: 129
Housing: 156
Utilities: 90
Transportation: 109
Miscellaneous: 105
As you can see, the main factor driving up cost of living is housing. Our suggestion? Don't rent here! With home prices steadily on the rise, buying a home is one of the best long-term purchases you can make–especially if you can get a great deal on Everett Real Estate.
Real Estate in Everett Washington
We've been in love with the area for a while now, and spend our time sharing our love of beautiful Snohomish County.
If you think life seems good in Everett, we agree! We'd love to help you become our neighbor.
We'll help you find the perfect home for you and your family, new construction, condo, townhome - you name it. If it's real estate for sale in Everett, we know about it. Check out below for a list of homes for sale in Everett.
When you get interested, just click the "Request More Information" button when viewing the details of that property. We can provide you with disclosures, past sales history, dates and prices of homes recently sold nearby, and more.
And, if you haven't already, be sure to register for a free account so that you can receive email alerts whenever new Everett homes go up for sale on the market.
We hope this guide has been useful and feel free to reach out to us with any questions about living in Everett.
Search Everett by Neighborhood
Contact The Novak Team - Your Everett Real Estate Professionals