Condos for Sale in Lynnwood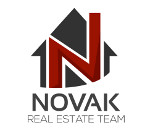 If you're looking to buy a condo in Lynnwood, you've come to the right place. Our website connects directly to the MLS, so we've compiled all the listings of condos for sale in Lynnwood. Check them out below, and be sure to get in touch with us by signing up here - we'll alert you whenever a home comes on the market.
We want to help you find the perfect place to stay in Lynnwood. Reach out and we'll offer you our free buyers guide to the current market, and will help you through every step of the process - from finding a credible lender to negotiating a great deal on the perfect condo.
Lynnwood Condos For Sale
November 29, 2022