The Ultimate Guide to Living in Mukilteo, WA
Beautiful views of the mountains and Puget Sound, a great school system, economic prosperity, and a convenient location less than an hour from Seattle - it's no wonder Mukilteo is such a desirable place to live for many Americans.
In this guide, we'll go over the ins and outs of living in Mukilteo. We'll talk about the world class school district, places to eat and drink, government, community, and cost of living. We know the area in and out (as well as other cities in Snohomish County, Washington), so we're here to answer all your questions. If you have any additional questions or would like a tour of the town, please reach out below. We want to help you to decide if Mukilteo is the right place to live for you.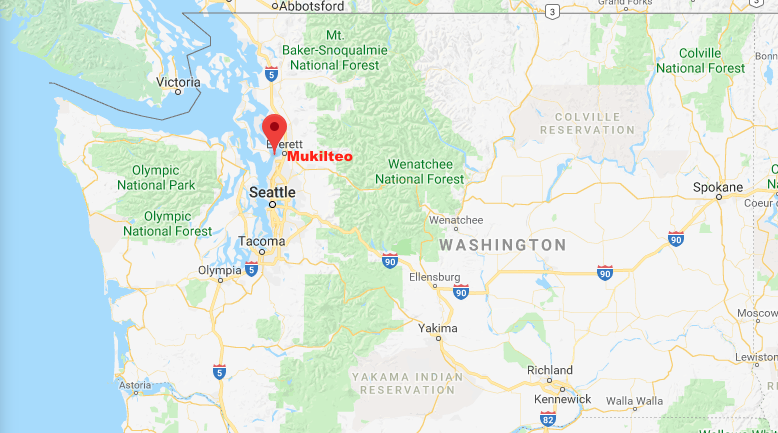 Mukilteo City Schools, Demographics, and Government
Here's a look at the Mukilteo community:
Mukilteo Schools/Education
The Mukilteo School District covers the entire city of Mukilteo, as well as parts of Lynnwood, Everett, and Edmonds. Mukilteo is well known for offering exceptional education - seven of the local schools have won Washington Achievement awards in the past ten years. Many people have specifically chosen to live in Mukilteo for this reason.
There are three high schools in Mukilteo, two with traditional boundaries and another that is an alternate highschool (ACES) that accepts students by application. Kamiak High School is actually notorious for being one of the most expensive high schools ever built at 62 million dollars.
Students who are technology driven can also take classes from the district's Sno-isle Tech Skills Center.
Mukilteo Government
Mukilteo operates a mayor-council form of government. This means there's a mayor, who acts as the main political leader, and seven policy makers (from the council) who help guide his decisions and maintain checks and balances.
They are responsible for maintaining prime economic conditions, a strong community, commodities such as transportation, and more to make Mukilteo a great place to live.
You can visit the Mukilteo City website here for more information on city projects, events, announcements and information in general.
Mukilteo Population and Economy
The estimated population of Mukilteo was 21,226 in 2015, an increase of 1000 over 2010. The town started as a fishing and trading ground back in the early 1800's, and it's convenient location on the shores of Puget Sound have helped it to thrive. Mukilteo ranks 29/522 regions in Washington for per-capita income, an indicator of it's thriving economy and surrounding opportunity. With it's attractive location and economic climate, it's expected that the town will continue to grow substantially (especially along the coast) for at least the next 5-10 years. The state has also announced that it will be building a new ferry terminal that will increase traffic above it's current 3 million passengers per year.
Things To Do in Mukilteo
The city's prime location between the sea and mountains means there's a variety of things to do in the city. Ever wondered how a Boeing 747 is put together? Mukilteo offers the only public tour of a commercial airplane factory in the United States, call The Future of Flight! On top of that, here's our list of top five things to do in Mukilteo:
Additionally, we'd also always recommend taking a Mukilteo ferry ride out across the water or hitting the nearby mountains for some great hiking and adventuring.
Bars and Restaurants
Food. Everyone loves it. Here's our top five restaurants in Mukilteo:
And here are a few of our favorite bars:
Cost of Living in Mukilteo
This is an important question we get from our clients all the time: what's the cost of living like in Mukilteo? How does it compare to the rest of Washington? Take a look at some stats from the bestplaces.net database.
According to their index, 100 is the average cost of living throughout the entire United State. Washington, as a state, averages at 120.5. Mukilteo, given that it's a high end community, scores a 160.3 for cost of living.
So what goes into this index? There are 5 factors, also rated on a scale of 100:
Grocery - 107.9

Health - 129

Housing - 271

Utilities - 90

Transportation - 109

Miscellaneous - 105
The housing expense is certainly an eye catcher - a whopping 271, more than double the Washington average! Mukilteo is a beautiful place and there's a ton of demand for housing. Washington home values are typically higher than the national average, and Mukilteo is one of the highest in the state. That doesn't mean that you shouldn't consider living here - you just need to be strategic in how you go about it.
Here's our tips for living in Mukilteo: you don't want to rent. However, just because housing costs are high doesn't mean that you should shy away from the town. The town is projected to grow exponentially in the next few years, so buying a home could be a great investment. Especially if you can get a good deal on some Mukilteo real estate! You'll get the value right back (with interest) when you sell.
Real Estate in Mukilteo, WA
You may have noticed, we have nothing but good things to say about living in Mukilteo - it's a great place! That's why we spend our time helping people buy and sell real estate here.
If you think this could be a great place for you and your family, we'd love to fill you in on the current market conditions and browse listings here in Mukilteo. Check out our listings below. Our website integrates directly with the local MLS. If there's real estate in Mukilteo, we know about it.
Just click "request more information" and you can find out all kinds of details about the properties, such as school district. And, if you haven't already, be sure to register for a free account so that you can receive email alerts whenever new Mukilteo homes go up for sale on the market.
We hope this guide has been useful and feel free to reach out to us with any questions about living in Mukilteo!
Mukilteo
December 4, 2023